Experienced.
Innovative.
Cost Efficient.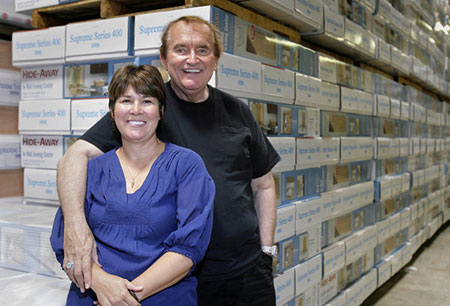 Hide-Away® has provided practical innovative products since 1987 when we produced the original hidden ironing board.  Building on more than three decades of proven experience we continue to offer innovative products designed for ease of use and ingenious storage solutions. 
From under the counter trash slides to the traditional in the wall or the all new flush mount ironing boards, Hide-Away® products are organizational tools that create attractive, efficient environments. Custom housing, apartment living, retirement communities, university dorms, hotels, upscale homes, and scores of other locations benefit from Hide-Away®'s unique designs, space saving and cost efficiency.
Our Products
Hide-Away® ironing boards are available in the new Slim-Line contemporary flush-mount style, or the traditional in-wall oak units.  Built of quality materials, these boards are simple to install and perfect for those on the go with busy lives whether a homemaker, student, teacher or business person. 
With both national and international suppliers Hide-Away® products offer quality materials, patented hardware, superb construction, ease of installation, and our guarantee of complete satisfaction. We retain sourcing companies that are capable of importing large amounts of product. This support network enables us to lower production costs and fulfill the needs of our customers for quality products at reasonable prices.